Water Softeners
We are your local specialists for:
Water Softeners, Installation, Service & Salt Supplies Although not a health risk, hard water can be a costly nuisance, causing mineral build up in water pipes, heating systems, appliances and sanitary ware. It can also attach itself to your skin, hair and clothes making them brittle and harsh. You might not be able to change where you live but you can change your water by adding a Lakeside Water Softener to your home!
Lakeside Water softeners can be installed in your home, providing a cost effective solution to the disadvantages of living in a hard water area. With a water softener, your water is great to wash with, leaving your hair and skin feeling soft and smooth. It eliminates scale build up on domestic appliances, such as shower heads and kettles and improves efficiency of heating systems. It also makes clothes and towels feel fluffy and soft and no longer will you have splash and tide marks on baths, sinks and showers. Dishes and glasses are sparkling clean and you'll even prolong the life of appliances such as washing machines and dishwashers.
You also won't need to buy softening products and you'll use far less soap and chemicals. Softer water can also help certain dry skin conditions such
as eczema.
A water softener is usually located under the kitchen sink and is attached to the incoming rising mains water pipe. All the water coming into the house goes through the water softener with the exception of a drinking water supply which is left on hard water.
Some water softeners require electricity, although however there are Lakeside products which work on kinetic energy (water flow). The only other thing your softener requires is a drain supply to flush away unwanted scale. Installation of a Lakeside Water softener is normally carried out by a Lakeside installer and takes about six to eight hours. However a competent DIY person should be able to install one.
Lakeside provides a full range of products and carries out site surveys to access the installation and recommend suitable softeners. If you already have a water softener Lakeside can also provide advice, service and salt delivery. We have fully qualified Engineers who are WRAS Approved, We are also Safe Contractor, Constructionline and Chas Approved Installers and also Members of the United Kingdom Water Treatment Association and Legionella Control Association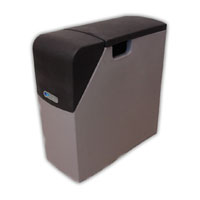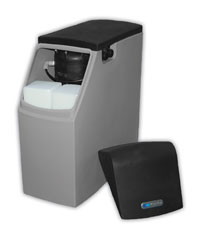 Why not call for a site survey and recommendations.
Lakeside Water & Building Services Limited
The Water Softener & Salt Warehouse
Unit 6 Enterprise Court, Eagle Business Park
Falcon Way, Yaxley
Cambridgeshire
PE7 3GR
Just Off Of The A1 Visit Our New Showroom
Telephone: (01733) 245032
email: info@lakesidewater.co.uk