Reverse Osmosis
Reverse Osmosis purification for pure water technology available either in standalone systems or tailor designed equipment to meet your specific requirements; some applications for Reverse Osmosis are as follows:
Drinking water / bottling water purification
Boiler feed water - reduction in blow down and chemical usage
Spraying System Purification - stop nozzles clogging
Laboratory Conditions - Bacteria Free Water
Car Wash Industry - Spot Free Finishing
Sodium removal
Lakeside can offer full commercial and industrial systems with ultra violet protection, alarms and tds monitors, low level protection and ultra pure water systems. We aim to survey, design and build to meet client specific needs and can supply standalone equipment or fully integrated plant with high quality products, Lakeside engineers offer efficient after sales service and are fully trained in all aspects of specialist products travelling nationally to support the client network. We specialise in turnkey projects.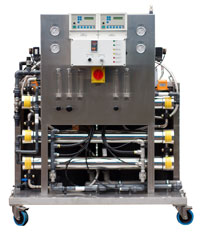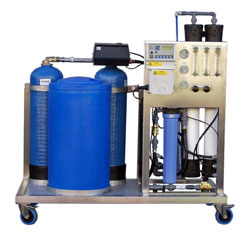 Other Commercial Products
Dosage and control equipment
A full range of electronic dosing pumps
A full range of steam boiler dosing and control systems including sample coolers
A full range of cooling water control equipment to fully automate dosing of inhibitors, biocides and bleed off
Closed systems dosing pots
Chlorine dioxide dosing systems
Pre-treatment Plant
Water Softeners
Testing equipment, Salt & Chemicals
A full range of chemical testing equipment and reagents for water treatment monitoring
A full range of boiler water treatment chemicals
A full range of cooling water treatment chemicals
A selection of closed heating and chiller system chemicals
Chemicals for pre-commissioning cleaning
Resin treatments for pre-treatment plants
Please feel free to contact us to discuss your requirements.